According to Austin's Strategic Housing Blueprint, the city will need 60,000 new housing units for low-income families, plus another 75,000 market-rate units to meet its housing needs in the next decade.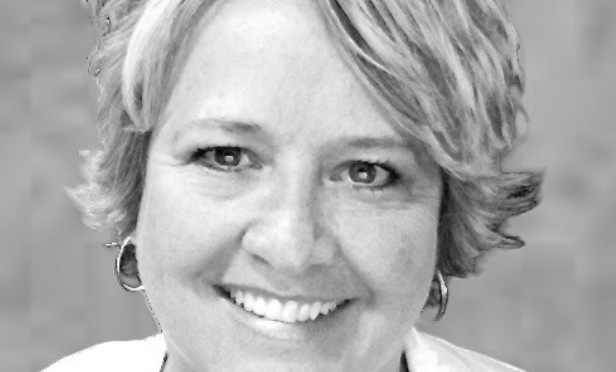 Janisse says Austin is one of the fastest-growing US cities and suffers from the third worst traffic congestion.
AUSTIN, TX—The metro will need 135,000 units consisting of a mix of low income and market rate properties in the next decade in order to meet the affordable housing shortage that is 
reaching crisis levels
 here and in most other major cities around the country. One company is focused on making a difference in this crisis. Rainbow Housing Assistance Corporation provides resident service programs for residents of low-income 
housing communities
 across the nation, with a large presence in Texas.Flynann Janisse, executive director of Rainbow Housing Assistance Corporation, recently attended the Texas Affiliated Affordable Housing Providers 2018 conference here, where she spoke on a panel titled "Resident Empowerment through Innovative Wrap-Around Services." In this 
exclusive
, Janisse discussed the state of the affordable housing market in Austin, identifying the low-income housing needs of residents and some of the key elements to designing low-income housing programs.
GlobeSt.com: What does the current state of affordable housing look like in Austin?
Janisse: Austin is one of the fastest-growing US cities and suffers from the third worst traffic congestion within all US urban areas. Like many US metropolitan areas, finding affordable housing in central Austin is a challenge.
According to Austin's Strategic Housing Blueprint, the city will need 60,000 new housing units for low-income families, plus another 75,000 market-rate units to meet its housing needs over the next 10 years. The city has taken steps toward understanding a very broad issue of affordable housing production which many similar fast-growing cities are struggling to address. Affordable housing though, cannot just be a focused production on below-market-rent option. It must successfully couple with a full suite of supportive services options which may help tenants grow and improve their quality of life.
GlobeSt.com: How do organizations such as Rainbow identify the needs of residents in low-income housing communities, specifically in Austin and the surrounding area? 
Janisse:  At the onset of program development and design, there are a number of factors to consider.  One of the first steps is meeting with ownership to determine goals and objectives as they relate to a provision of services.  A review of the financial performance of an asset may determine areas of focus such as expense control, crime prevention, or community enrichment to encourage tenancy and resident retention. This may result in programing designed to build value in the community living setting such as housekeeping and fire safety classes.
We may find a youth enrichment program would eliminate vandalism or a vocational skills development program would increase the likelihood of job placement and financial stability. All programing is designed to come full circle to the improved financial performance of the asset as well as the social and economic advancements of the tenant population. Reducing turnover expenses and reletting costs is one area where the benefits of services provisions is evident. Building a sense of community is a key element in resident retention and the capacity to improve financial performance of the asset through program-based approaches.
From there, resident surveys are conducted to offer tailored programing which includes the wants, desires and aspirations of the tenants. Going door-to-door and coming face-to-face with residents allows us to understand what their unique obstacles are and identify what is hindering them from reaching their full potential. This has proven to be a successful tactic in developing tailored and integrated programs.
As with the communities we serve in Austin, we have found life skills have the greatest interest, such as GED, health and nutrition, and youth programming to support character building of school-aged youth and planning for adult life skills.
GlobeSt.com: What are the key elements to designing housing programs for low-income housing communities?
Janisse: Communities built using the low-income housing tax credit oftentimes come with a prescribed set of services the state agency has deemed important for this population to receive and that is the starting point for any review Rainbow conducts. The next key element is to fold in services which have a proven track record helping individuals and families stabilize, from GED classes to healthy lifestyle programming and everything in between.
GlobeSt.com: What are some of the unique programs offered to low-income housing residents?
Janisse: There are always outliers and unique circumstances in a community which require a new program. For example, if a community has a criminal element, the services program would need to conduct research on how to address the situation, whether the residents are a part of the challenges or are being negatively impacted by crime in the area. Working toward a positive outcome may benefit from a collaboration between community resources. Crimes against seniors may necessitate working with an aging or mental health organization coupled with local law enforcement. Working closely with community stakeholders in the area who have dealt with such unique circumstances is key to finding the right techniques to design a program with the goal of solving the issue for the community and surrounding area.
GlobeSt.com: How do you successfully kick off a program at the community level?
Janisse:  Ramping up excitement about new services by handing out fliers and hosting kick-off events at the property to launch new programs are great tactics to encourage participation. Tenants rally around food and entertainment, so when possible, we work to include those elements in sharing of information and opportunities to participate. Fostering relationships with the youth to encourage the adults to buy into programing is helpful as is securing seniors to be ambassadors for the community.
GlobeSt.com: How do you engage the local community and ensure success for housing programs?
Janisse:  Connecting the surrounding area to a served community is critically important. Many organizations, both for-profit and charitable, are looking to serve residents in their geographic footprint. Be it a bank with a free checking account or an employer looking for qualified candidates, there are needs residents may fill, if given the opportunity. That is where Rainbow comes in. We connect all the dots through partnerships and referrals.
GlobeSt.com: What role do owners and investors play in the process of creating housing programs?
Janisse:  Funding is the most critical role owners and investors play, given there is a human capital investment which must be made. This comes with a clear understanding of program costs and benefits as a return on their investment. Investors trusting the provision of services is necessary and powerful for the sustainability of an asset. Supporting the process and collaboration between the services provider and managing agent of site operations is essential to a well-served program design and impact.