TEGNA Foundation and KVUE are committed to community support through seven grants awarded to different Austin-area nonprofit organizations.
AUSTIN — The TEGNA Foundation, the charitable foundation sponsored by TEGNA Inc., and KVUE, TEGNA's ABC affiliate in Austin, announced Friday they will award seven Austin-area nonprofit organization grants totaling $37,000.
The community grants are awarded with the goal of making an impact with Austin's affordability issues. KVUE is committed to telling the stories and supporting causes that matter most to the community. Affordability is just that.
The grant recipients are: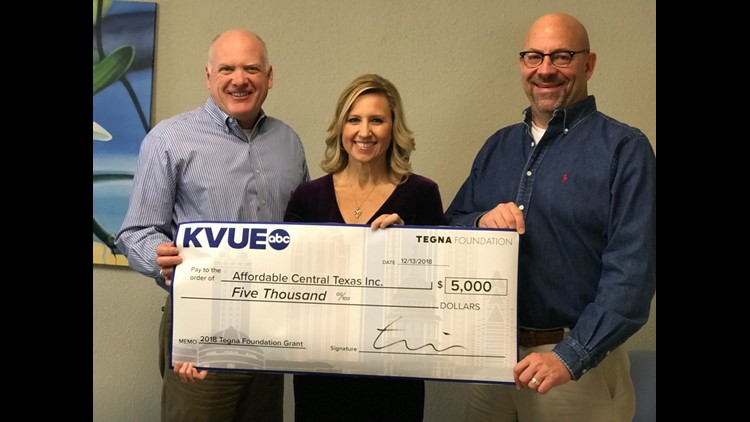 This organization will receive $5,000 to aid its goal in building a fund to preserve multi-family apartments and making sure that Austin's workforce can still afford to live in Austin. ACT's overall project aims to preserve affordable housing for nearly 3,000 people living and working in our area.