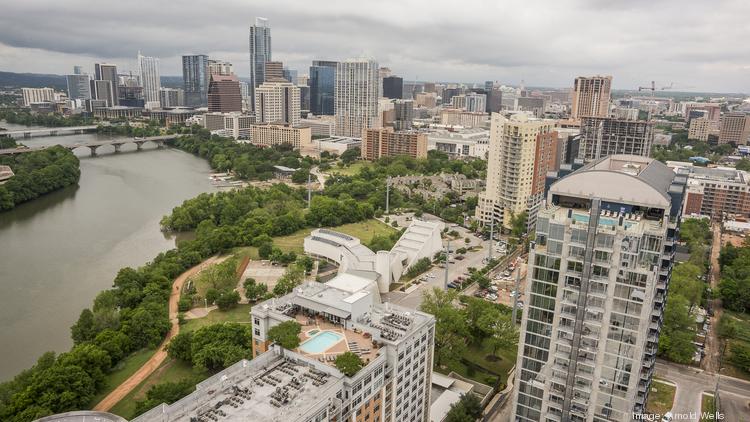 Not surprisingly, the ZIP codes just west and east of downtown also ranked in the top 10 priciest ZIP codes in Texas. The 78703 ZIP code extending west from downtown to Tarrytown had a 4.2 percent year-over-year growth and ranked No. 3 for most expensive average rents ($2,480) in Texas. Rents in East Austin north of the Colorado River were significantly cheaper ($1,876) yet still experienced 3.2 percent growth and ranked as the ninth-most expensive ZIP code in Texas.
RentCafé compared average apartment rents for all of the ZIP codes in 130 major U.S. markets as of July. Although Austin had the hottest rents in Texas, they're far from the highest nationally. Manhattan ZIP codes dominated the list for priciest rents with Los Angeles, San Francisco and Boston ZIP codes well-represented too.
The Northshore luxury apartment tower undoubtedly lifted the average rent price in downtown Austin. The average rent at the Northshore stood at about $3,522 a month earlier this year, according to data from Marcus & Millichap cited by Real Estate Alert. American Realty Advisors recently bought the 38-story tower, citing the limited pipeline of new multifamily projects downtown in spite of the burst in office space planned for 78701.
Yet there is still a lot of apartment construction elsewhere in Austin. RentCafé projects there will be 8,837 units delivered in Austin in the next year. That's the 10th-highest number of deliveries nationally, just behind Washington, D.C. and ahead of Seattle, which were projected to have 9,516 and 8,614 units hit the market, respectively.